Profile

Lord loves a workin' man, don't trust Whitey, see a doctor and get rid of it.
Free Account
Created on 2017-01-11 03:21:46 (#2746722), last updated 2017-01-11 (36 weeks ago)
43,264 comments received, 0 comments posted
5,076 Journal Entries, 194 Tags, 0 Memories, 1 Icon

About

Mini Bio

unclebill35
is my husband,
anitavacation
is my sister and
lno
is my Arch-Nemesis. I don't know who the hell these other people are.
If you want to add me to your friends list, go ahead. You don't have to ask my permission. I may not add you back, so please don't get your feelings hurt.
Oh, and I swear a lot. If you're offended by profanity, my journal may not be for you.
Some of my favorite causes and other fun stuff:
Save The World - One Click At A Time!

On each of these websites, you can click a button to support the cause -- each click creates funding, and costs you nothing! Bookmark these sites, and click once a day!


Click here to post this on your page or 'blog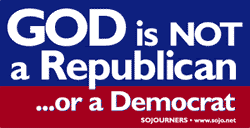 Current terror alert level:
The weather in Atlanta today:
Love your enemies in case your friends turn out to be a bunch of bastards.
--R.A. Dickson
A person can take only so much comforting.
--Calvin Trillin
A good many dramatic situations begin with screaming.
--Barbarella
I've been ionized, but I'm okay now.
--Buckaroo Banzai
I know that there are people in this world who do not love their fellow man, and I hate people like that.
-Tom Lehrer

Connect

People
[View Entries]

Communities
[View entries]

Feeds
[View Entries]

Linking
To link to this user, copy this code:
On Dreamwidth:
Elsewhere: